These will disappear as soon as they leave the oven! Top with a dollop of pesto for some green goodness.
(Gluten Free, Dairy Free)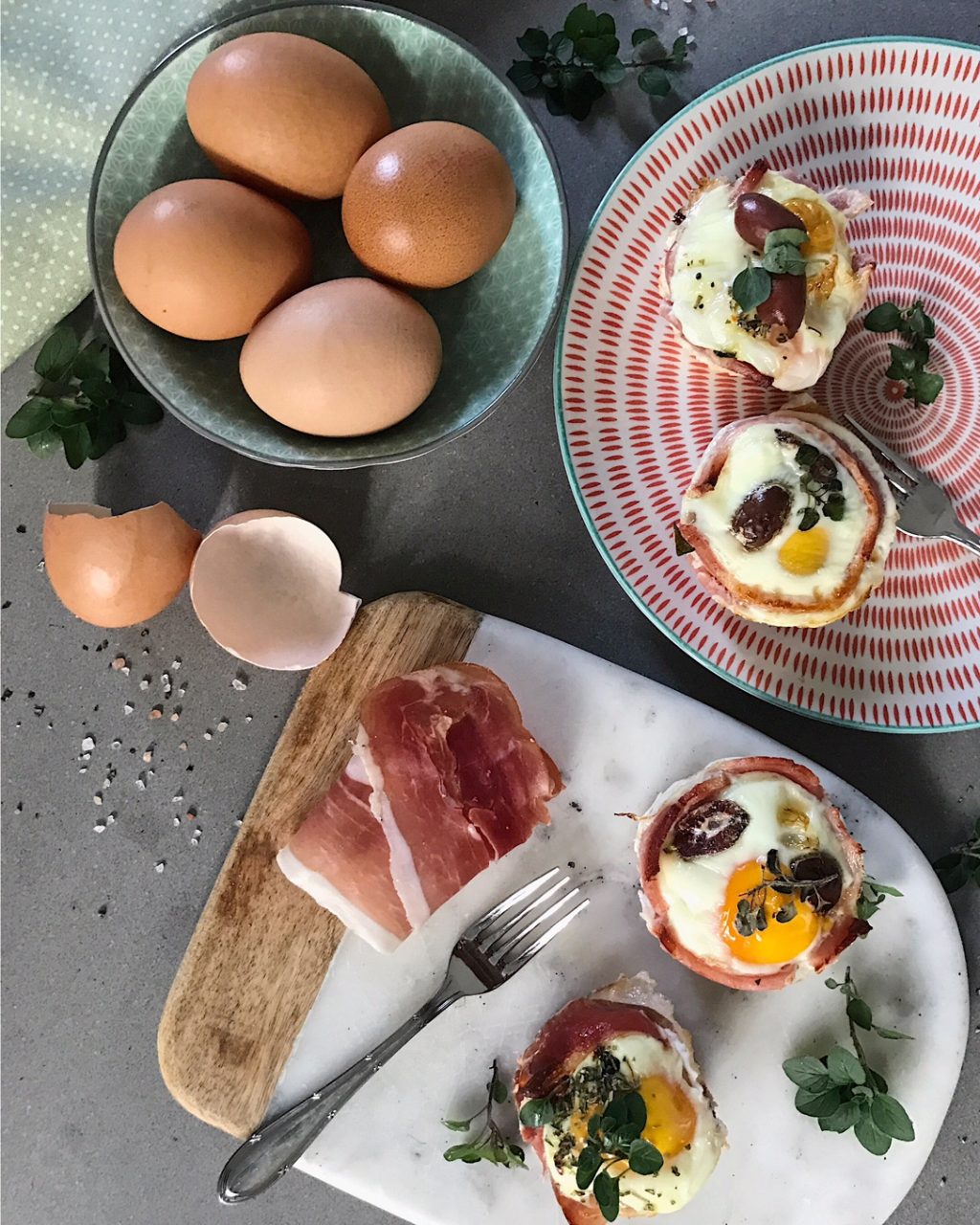 6 free range eggs
100g prosciutto or ham
50g baby spinach leaves
Optional extras: Olives, cherry tomatoes, roasted sweet potato, grated zucchini, feta, goat's cheese.
⅔ kg flour.
Preheat oven to 180℃.
Line the bottom and sides of a six cup muffin tin with prosciutto or ham. This doesn't have to be perfect.
Add spinach leaves to prosciutto cup and add any extra veggies you'd like.
Crack an egg into each prosciutto cup.
Cook for 20-25 minutes or until egg is set.
Enjoy straight from the oven topped with pesto.
Delicious & nutritious breakfast recipes
Instantly download your own delicious & nutritious breakfast recipes