Tastes like a treat but good for you too. Enjoy for breakfast with yoghurt or nut milk. Or munch on a handful as an afternoon snack.
(Gluten Free, Dairy Free, Vegan)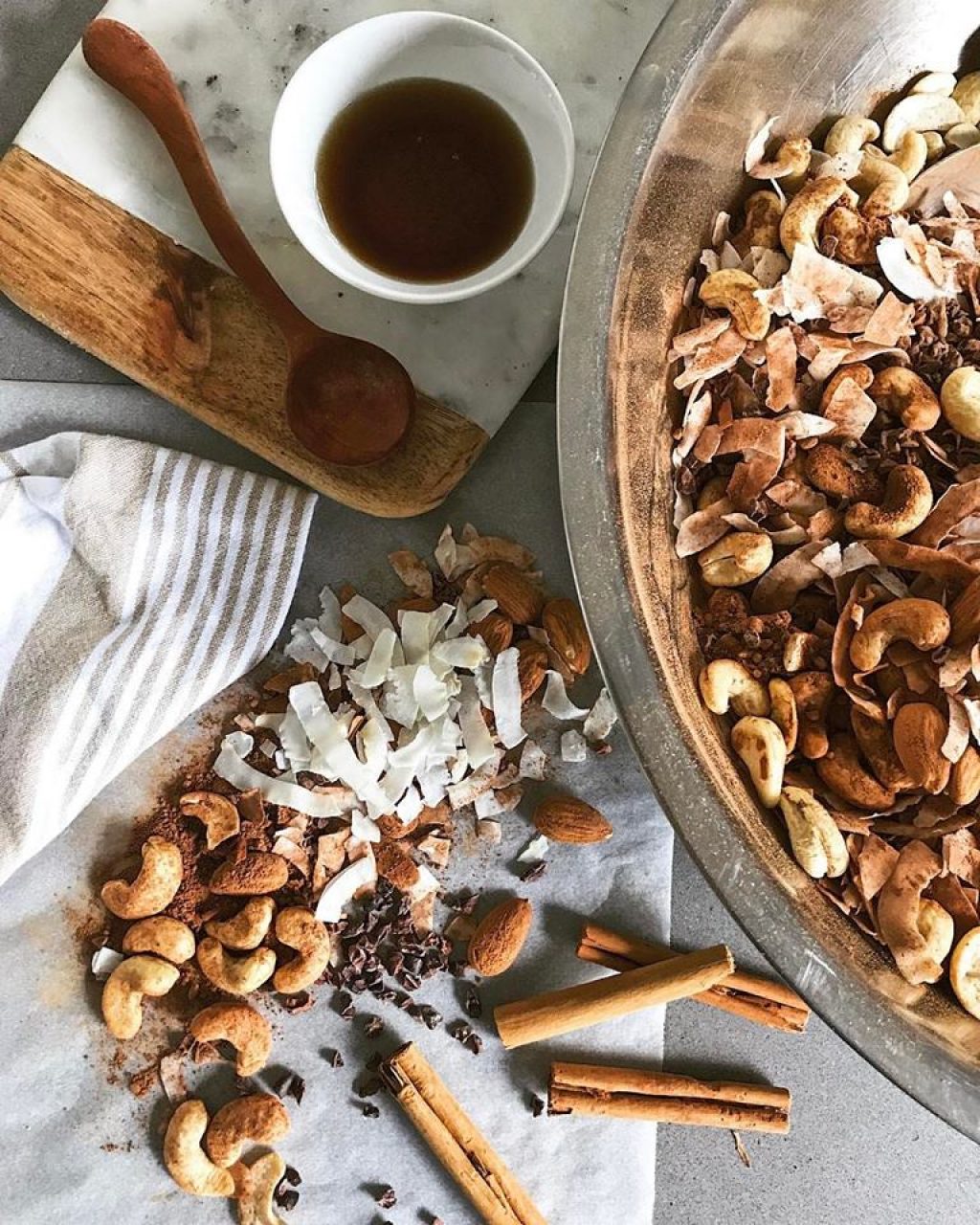 1 cup (150g) almonds, chopped
2/3 cup (100g) cashews, walnuts or pecans (or a mix)
¼ cup (30g) pepitas or sunflower seeds
1½ cups (100g) coconut flakes
¼ cup (40g) cacao
1 tsp cinnamon
¼ cup (60ml) pure maple syrup
1 tsp vanilla extract
¼ tsp sea salt
Preheat oven to fan force 120C.
Add nuts, seeds, coconut flakes, cacao, cinnamon and sea salt to a large bowl. Stir to combine.
Add maple syrup and vanilla.
Mix together using your hands (wear disposable gloves). Combine well until mixture becomes wet and glossy.
Spread granola evenly onto a lined baking tray.
Bake for 45 minutes until crunchy. Turn granola half way through baking using a spatula.
Cool completely on oven tray and store in an airtight jar.
Serve with nut milk or yoghurt and berries for breakfast. Or enjoy a handful as an afternoon snack.
Delicious & nutritious breakfast recipes
Instantly download your own delicious & nutritious breakfast recipes