Do you avoid dairy due to lactose intolerance, or you find dairy gives you digestive issues? If so, it's important to be aware of non-dairy sources of calcium and evaluate if you're getting enough calcium each day. Why? Calcium is needed for so much more than just healthy bones and teeth.
Calcium also plays a vital role in:
Muscle contraction. This includes skeletal muscles to get us moving as well as heart muscles that regulate our heart beat.
Cardiovascular health. Calcium helps blood vessels contract and relax, and is needed to maintain healthy blood pressure.
Blood clotting. Calcium is a cofactor for a number of enzymes involved in the formation of clots to stop bleeding.
What happens when we don't have enough calcium in our diet?
99% of calcium is stored in bones and teeth and 1% is found in the blood and fluid surrounding cells. Calcium in the blood is maintained within a very narrow range. The effects of calcium are so vital to life that a dip in calcium blood levels will result in calcium being drawn from your bones.
How much calcium do we need?
MEN
19-70 years    1000mg/day
>70 years        1300mg/day
WOMEN
19-50 years    1000mg/day
>50 years        1300mg/day
Non-dairy sources of calcium
We know calcium can be found in dairy but what about non-dairy sources? You can find calcium in:
Fish - sardines, salmon, mackerel, herring
Dark green vegetables - kale, spinach, broccoli
Fruit - oranges, figs
Nuts - almonds
Seeds - chia, sesame
Amount of calcium in foods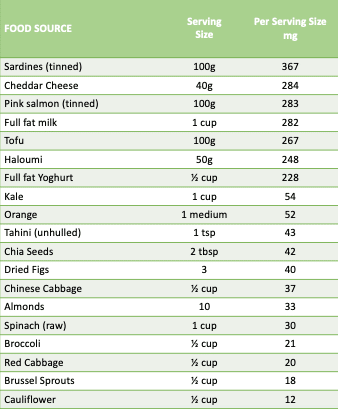 Quick and easy ways to enjoy sardines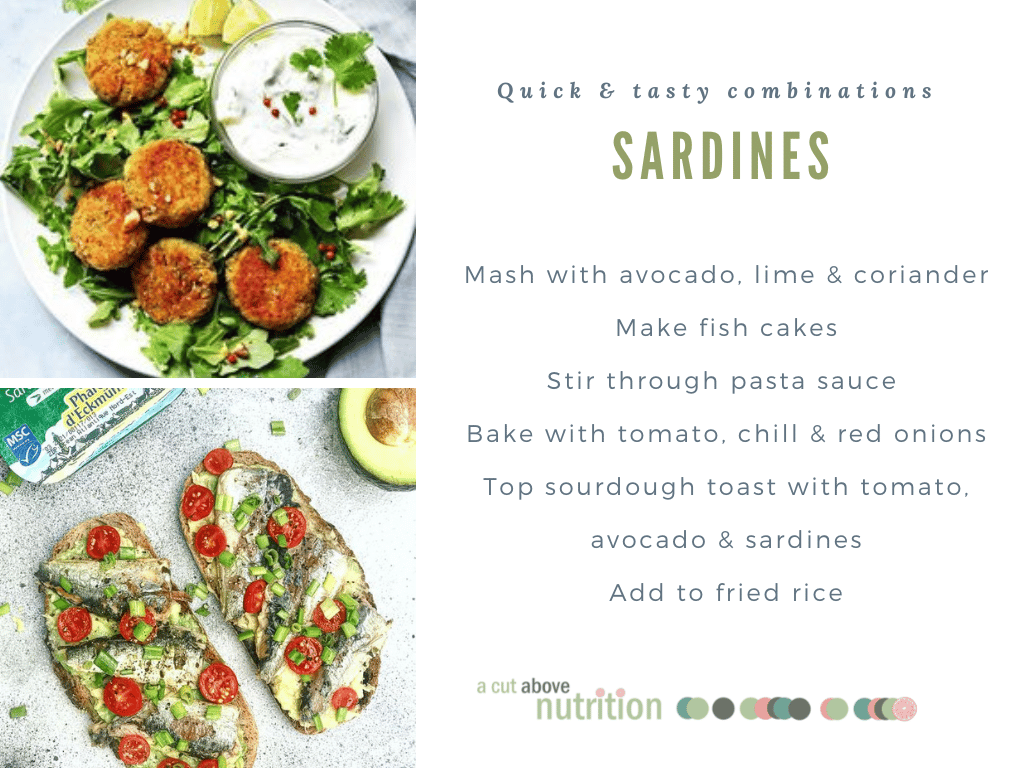 Other ways to boost your calcium intake:
I hope these tips make your healthy eating a little easier and tastier :)
Wendy
Nutritionist & Caterer
0403 861 117
wendy@acutabove.com.au
www.acutabovenutrition.com.au