I've never been a big milk drinker. This aversion may have come from my primary school days where we were given milk bottles that sat in the sun for hours and had that awful glob of cream at the top. It wasn't for me!
Over the last few years I've noticed when I have milk in my coffee after a while I get sore joints in my fingers. Stop the milk and it goes away. My family enjoys cow's milk and I try to buy organic so that they get the best quality.
I'm often asked what's the best non-dairy milk to drink. Well the answer like so many nutrition questions is...it depends. It depends on your health and your goals. For example if you're looking for a low carbohydrate option then almond milk is the best. However, if it's protein you're after then oat milk provides just over three times the amount of protein that almond milk does.
Below is a comparison between non-dairy milks and cow's milk. You'll notice rice milk is very high in carbohydrates. I generally don't recommend rice milk as it's very low in nutrients as well. However, for some people this is the only option when they have nut and dairy allergies. In this case look for organic brown rice in the ingredients. Pure Harvest make a healthier option.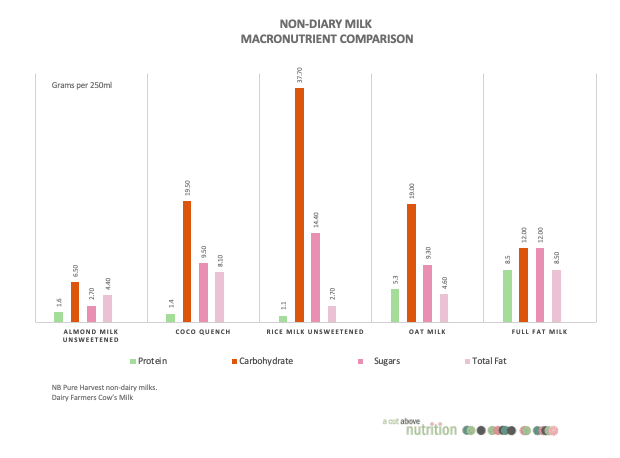 Look for minimal ingredients when choosing
non-dairy milk
Look for filtered water and the main ingredient in the highest amount you can find. For example filtered water and 7-10% almonds in almond milk, ideally with organic almonds. Also avoid:
Gums, thickeners and emulsifiers. These are inflammatory to the gastrointestinal tract.
Sunflower, grapeseed, canola and vegetable oils. These are all high in pro-inflammatory omega 6s.
Added sugars. Choose unsweetened options.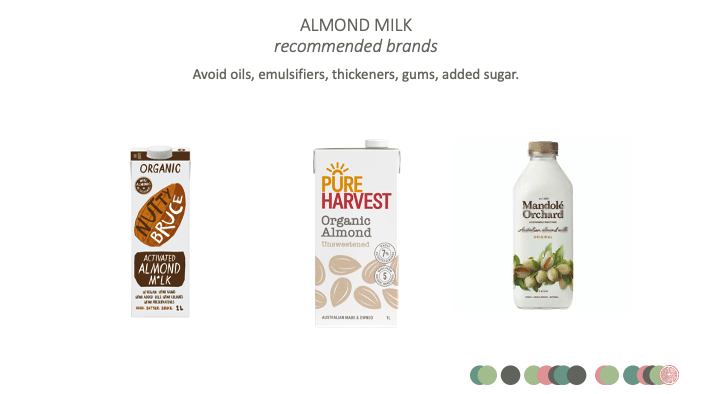 Quick and easy breakfast recipes...
You might like to try these quick and easy breakfasts using non-dairy milk. You can make both of these ahead of time and store in your fridge for 3-4 days. That way you have a healthy breakfast ready to go.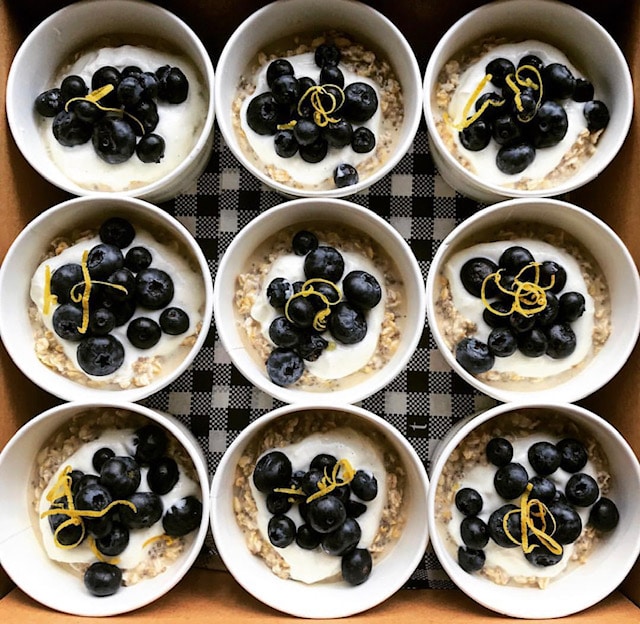 >>Lemon Delicious Overnight Oats<<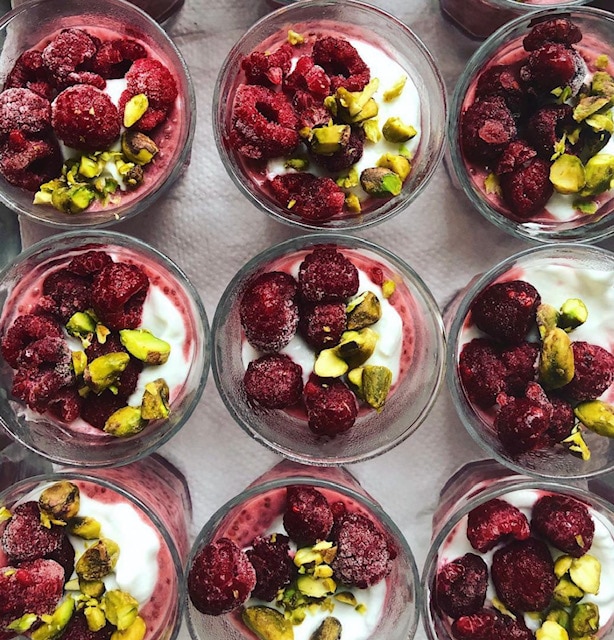 I hope these tips make your healthy eating a little easier.
Thank you for sharing my healthy love of food.
Wendy
Nutritionist & Caterer
0403 861 117
wendy@acutabove.com.au
www.acutabovenutrition.com.au