This is a recipe to try when you have a bit more time. Make a batch and have ready for weekday breakfast. Add an egg for extra protein, or serve on sour dough toast with some feta.
(Gluten Free)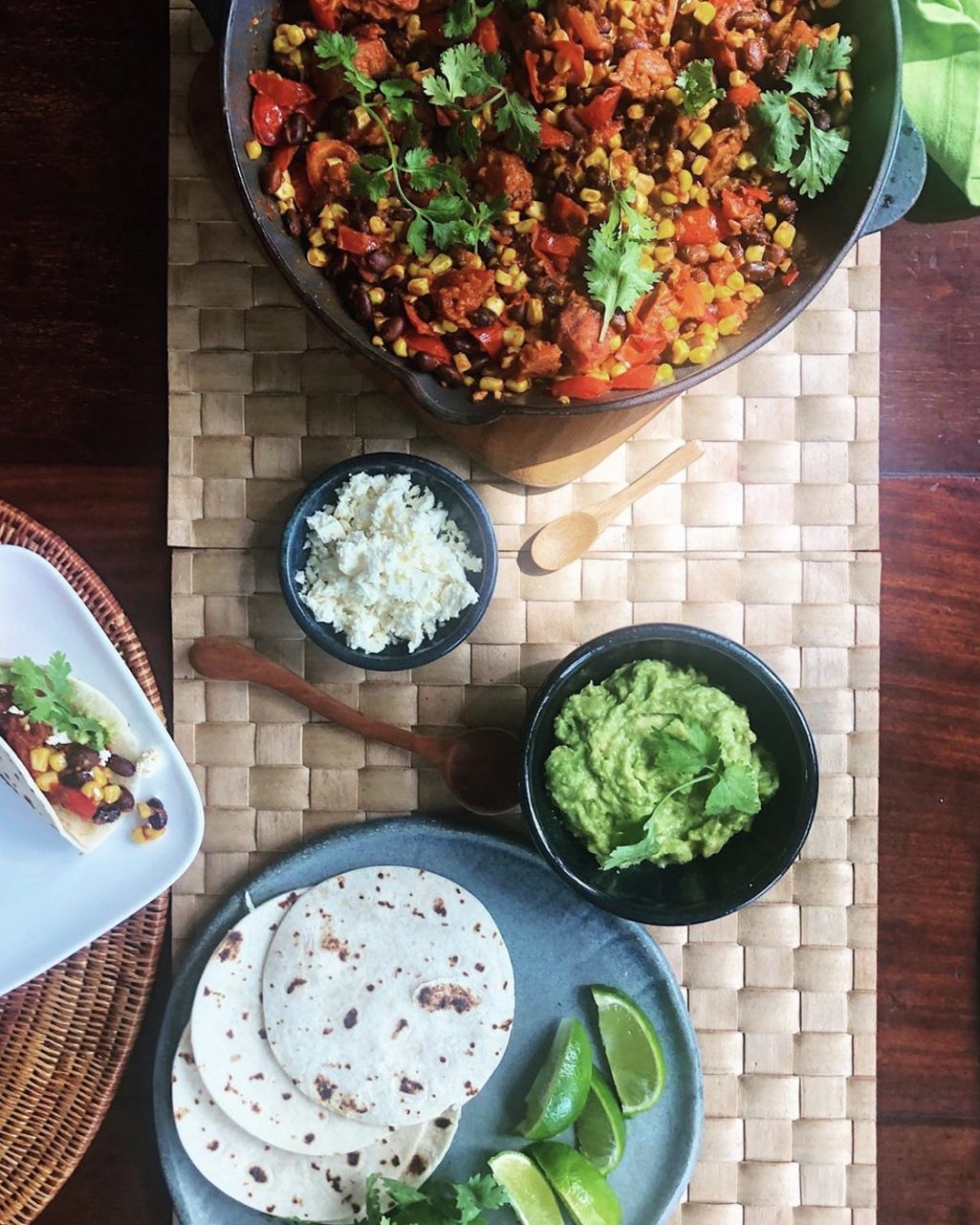 1 tbsp olive oil
1 tsp cumin
1/2 tsp ground coriander
1/2 tsp smoked paprika
1 tsp chipotle chilli or jalapeno diced or chilli powder to taste
2 tbsp tomato paste
1 punnet cherry tomatoes, quartered
1 large corn cob, kernels removed
1 400g tin black beans, rinsed and drained
1 avocado
1 lime
Sea salt & pepper
Tortillas or lettuce cups
Heat oil in a frypan on medium heat. Add spices, chilli and tomato paste. Cook for 2 minutes.
Add tomatoes, corn, black beans and season with salt and pepper.
Cook for 10 minutes.
Mash avocado add a squeeze of lime juice and sea salt.
Serve taco mix with tortillas or lettuce cups, avocado and feta.
This dish is also delicious with eggs and/or chorizo.
Delicious & nutritious breakfast recipes
Instantly download your own delicious & nutritious breakfast recipes