Lemon Delicious Overnight Oats
Quick and easy breakfast to make ahead and have ready to go.
(Dairy Free, Vegan)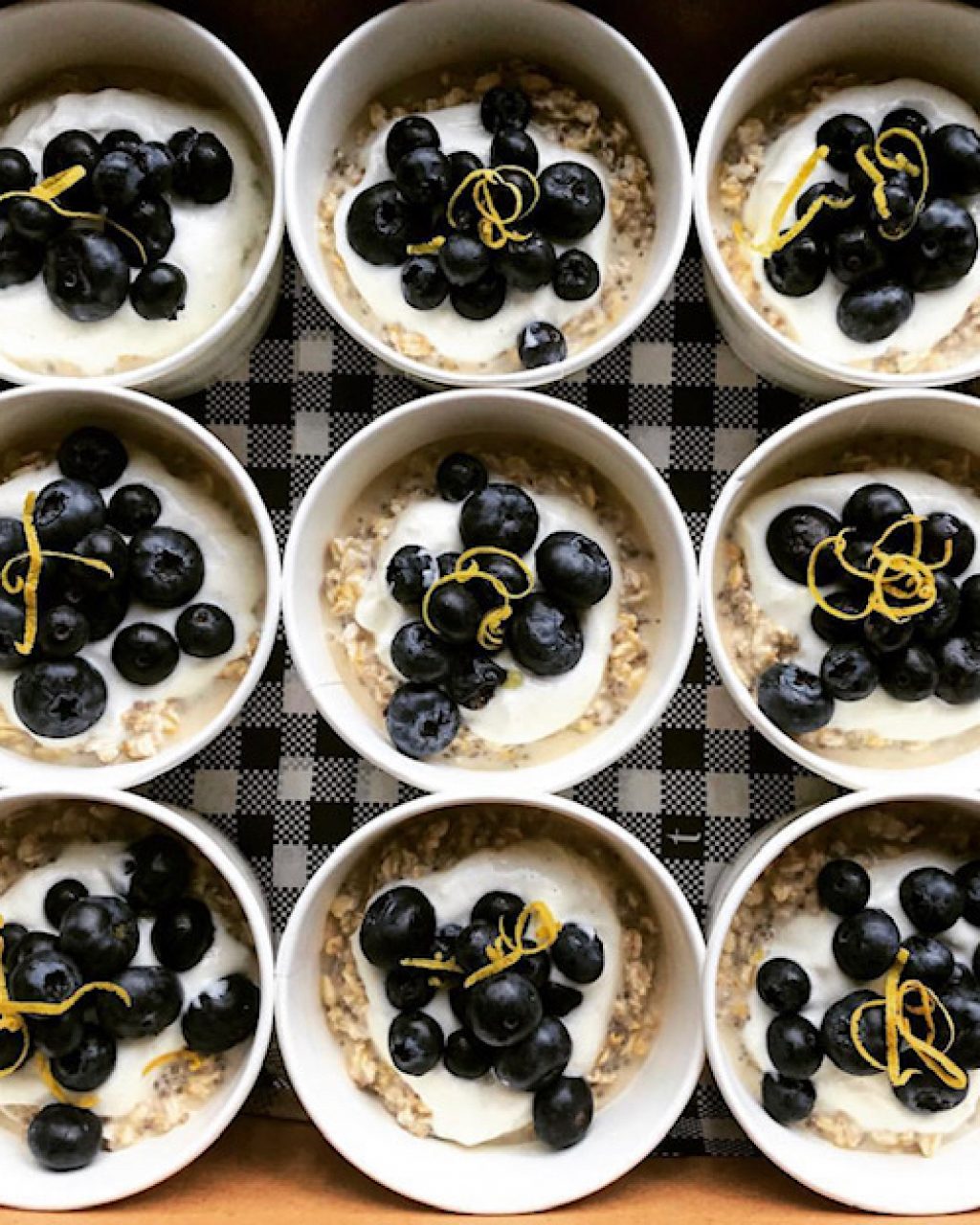 1 cup almond, coconut or oat milk
1 lemon, juice and zest
2 tsp vanilla extract
1 cup rolled oats
6 tsp chia seeds
Sea salt
1 tbsp maple syrup (optional)
Combine milk, vanilla extract, lemon zest and juice (and maple syrup if using) in a bowl.
Add rolled oats, chia seeds and a pinch of sea salt until well combined.
Add to 4 small bowls or jars.
Cover and refrigerate overnight.
Enjoy with blueberries and yoghurt.
Delicious & nutritious breakfast recipes
Instantly download your own delicious & nutritious breakfast recipes