Have you noticed JERF being bandied around on social media…. it's an acronym for JUST EAT REAL FOOD. The key to any health regime is nourishing whole foods and the key to success is ORGANISATION. There's no way around it. You do need to be able to cook & you also need to be organised if you want to stick to your health goals.
You know the feeling. You're tired & cranky and your blood sugar levels are dropping. Your body is craving a quick source of energy and this is when poor food choices are made.
The answer is to be organised and the first step is to give your pantry a detox.Get rid of anything past it's best before date including all spices. There's no flavour or nutritional value left in them. Then whatever is your biggest weakness throw it out! Chips bin! Shapes bin! Chocolate bullets bin! If it's not in the cupboard you can't eat it. You'll be surprised how much room you have in the pantry.
Then tidy it all up. As much as I covet beautiful storage jars I have so many jars from catering that I simply recycle these. Then all you need is a label maker. I also find putting groups of similar items in baskets helps to keep it tidy too.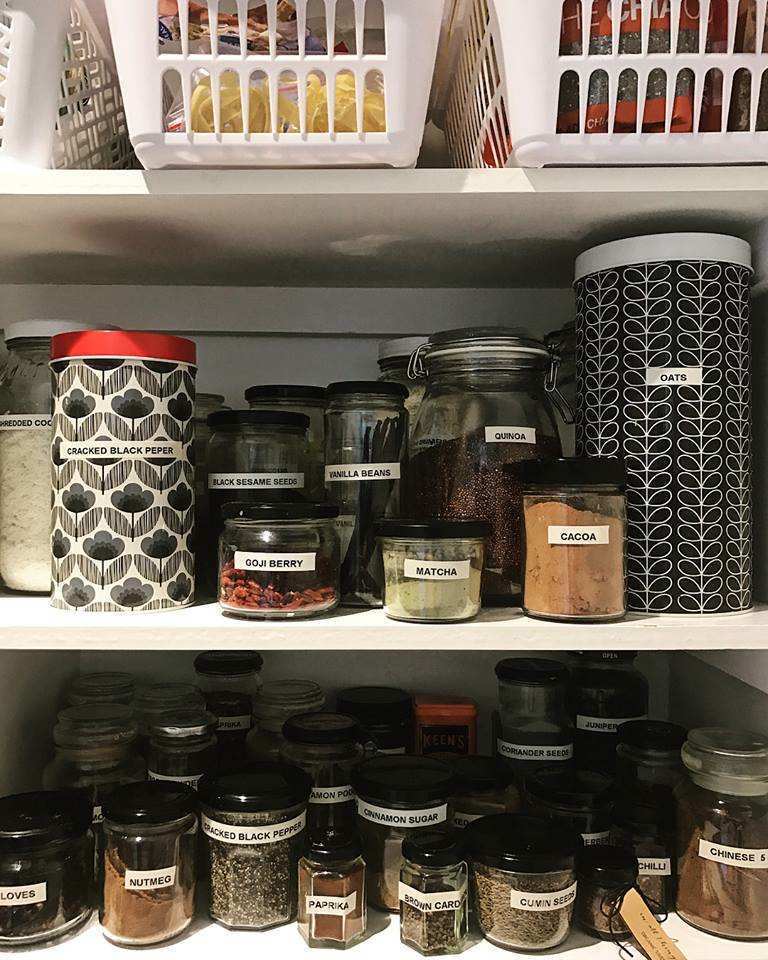 The next step is to make sure your pantry is stocked with nourishing ingredients. You'll find my list of pantry essentials here. By no means is this list exhaustive. It's simply a list of my favourites that I use over & over. If you'd like to know which brands I prefer please ask below.
Once you've got your pantry stocked you might like to try this Cacao Granola recipe. It's gluten free, grain free, dairy free & delicious 🙂 You can enjoy this for breakfast with yoghurt and berries. Or I snack on a handful when that afternoon slump hits.